So… eminent is over. Woah.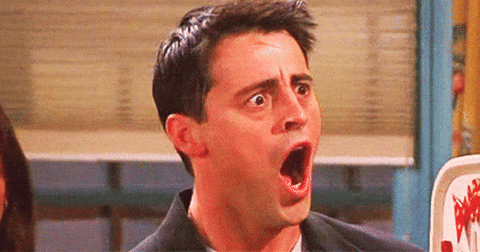 When this project started, I was extremely confused, stressed and worried about everything: my speech, research, learning center and how I would choose my person. To be honest, everything sort of just happened and it was all over in what seemed like the blink of an eye. I actually really enjoyed this project! Now that it's over, I feel both happy and sad; I am grateful that the work load has lessened significantly, but I'm also sort of disappointed that it all ended so fast. I think that I chose the right person to study—Audrey Hepburn—because learning about her was something I was very interested in; this experience never once was boring and every time I picked up my laptop to do some research, I learned something new about her.
For my learning center, I was hoping to sort of recreate the living room of someone who lived in the 60's or 70's. Audrey was born in May, 1929 and the it was in the 1960's that she really started to get noticed, and make succesful movies like "Breakfast at Tiffany's". It took me a good few hours of brainstorming and planning to decided what I wanted to actually do, and then I started running frantically through the house to find things that I already had. I found most of the things I needed to use at home, but I still did have to buy a few things like the cue cards, photos, and picture frames.
In my opinion, the most important part of my learning center was a black mirror that added a lot of meaning. The reason I wanted to add a mirror was because it represented the fact that everyone saw Audrey as an actress, nothing more than a woman with a beautiful face and body. But she was so much more than that. Most people don't know that her country—the Netherlands—was invaded by Nazi's and that she was only a child when World War II started. She had barely any food to eat, and when she was older decided to work with UNICEF to give children all over the world who were going through wars and starvation a chance to have a brighter future. I really admire her for this, and I think the mirror perfectly captured the message I was trying to send across. I also wrote one of her most beautiful quotes on the mirror with red lipstick.
"For beautiful eyes, look for the good in others; for beautiful lips speak only words of kindness; and for poise, walk with the knowledge that you are never alone."

-Audrey Hepburn
I decided to write a short story about my experience with eminent this year because I felt that just writing out my thoughts in an informative way would be too boring for others to read. I have no idea where the inspiration for this story came from… it sort of just appeared in my brain.
Night of the Notables
I tap my foot gently on the cold tile, my body sweaty and impatient. I can feel the adrenaline radiating out from beneath the slick black curtains and it comforts me. For the first time today, I feel excited.
The once empty stage that lay before me suddenly comes to life, voices ringing softly in my ears. A guitar is being played, instructions being given. Laughter echoes from the bustling crowd and I laugh along with them, flustered but happy.
Wait. The speeches are starting and the crowd goes still, waiting in  anticipation for the first performance to begin. When it does, I know that this is a moment I will never forget; they speak with such passion, such confidence. As I watch person after person tiptoe onto the stage, and then off again, I am filled with wonder. Will I ever be able to do that?
They are incredible, every single one of them. They have the ability to captivate and engage the entire audience, drawing them in slowly until they are sitting on the edge of their seats – listening with not only their ears, but their hearts too.
In the blink of an eye I am back in the hallway, stumbling back to my learning center. The speeches are still hovering in my mind, and I replay them over and over. I can remember them with such clarity and detail that it seems as if I am still watching them. I can imagine the bows, the smiles spread across the faces of every single person in the room, the thundering applause. Wow.
It is only moments before they start flooding in – the parents, siblings, alumni. At first it is overwhelming, I feel as though I have to live up to their standards but soon those feelings of uncertainty disappear and I am left with only feelings of joy. I get a surge of adrenaline, much like the one I felt before the speeches began.
As they all come towards me, I put on a smile and talk to them. It is way easier than I thought it would be, they just listen to me. I felt amazing, especially when they told me that I had taught them something new. That feeling was one I will cherish forever, the feeling of achieving my goal.
My goal for this project was to knock down the wall that sits in front of me, and go beyond my comfort zone. I wanted to talk to people, talk to people with confidence. By this I meant both my speech and my learning centre. I wanted to reach out, share my knowledge with those who are willing to listen. This goal was one I thought I never would reach –  yet here I am, sentences flowing out of my mouth that I never knew I had inside my brain. Tonight, I spoke from my heart. And I am proud to say that this night was perfect.
*****
That was my story! I don't really know if I can even call it a story, but there it is. Night of the Notables was truly amazing, all the stress and worry that built up throughout the month disappeared once the night arrived. I am actually excited for next year – nervous, but excited.
It was great being able to talk to everyone about Audrey Hepburn, and I was able to hear opinions on her that I hadn't even thought of. It was also so cool to be able to teach others something new – this was a feeling that was extremely new to me and I enjoyed being able to experience it for the first time. The people that approached my station were mostly women – moms, grandmothers, aunts. It was truly eye opening to see their faces light up when they saw the sparkling gold letters reading Audrey Hepburn. A few even said: "Great choice, she really was an amazing woman". I had quite a few alumni come to my learning centre too and I really enjoyed talking to them all!
Last of all – and I know I'm sorry this post is very long – I would like to thank all those who made this night so memorable for me. All my friends/classmates, the grade 10s, all the teachers and everyone who took the time to come to my learning centre and talk to me. Thank you all, for making my first night of the notables one that I will remember forever.
*Stay tuned, I am going to be posting a video with the footage I took! And along with that, I will also post my biblography. Thanks y'all.